---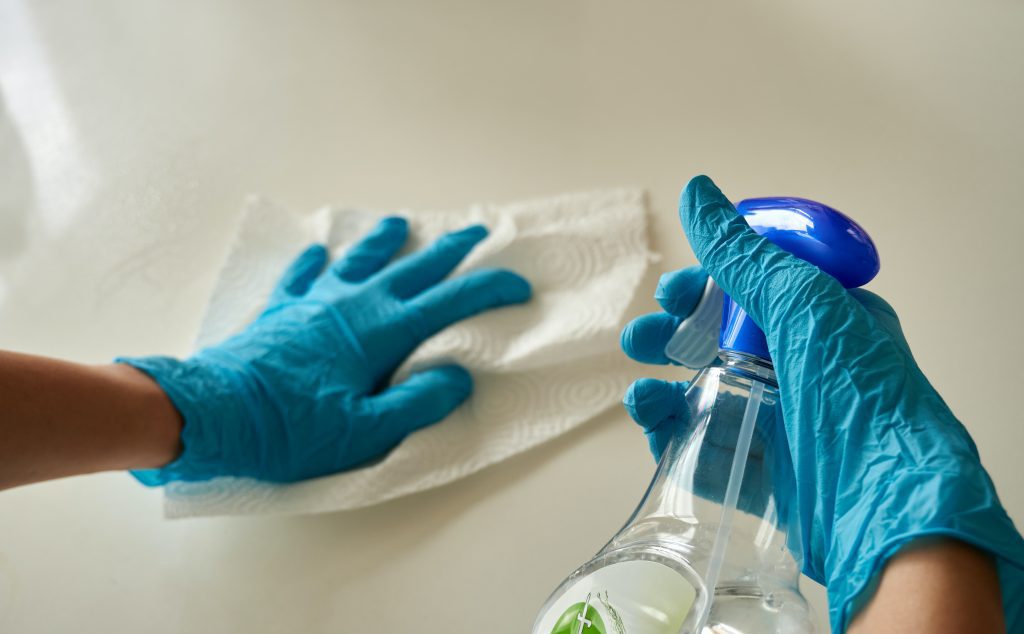 House cleaning for busy professionals shouldn't be a burden.
With Oak Bay Clean's personalized cleaning plans and flexible scheduling options, our team ensures that your home stays spotless, allowing you to focus on your work and personal pursuits without worrying about cleaning chores.
As we understand the demands of your busy professional life, we know that time is of the essence. You need a house cleaning service that can seamlessly fit into your schedule and provide reliable and efficient cleaning without disrupting your routine. That's precisely what Oak Bay Clean aims to deliver.
Discover the convenience of Oak Bay Clean's customized house cleaning plans. From one-time cleaning to regular maintenance visits, we've got you covered. Enjoy more time for what matters while we keep your home spotless. Experience the difference of a sparkling clean space.
At Oak Bay Clean, we prioritize trust and security. Our staff undergoes rigorous background checks, and we are fully insured, providing you with complete peace of mind when you invite us into your home. You can trust us to treat your space with the same respect and attention to detail that we would give to our own.
Moreover, we go beyond standard house cleaning to offer additional services that can further enhance your living space. From organizing cluttered areas to assisting with laundry, our comprehensive cleaning packages cater to all your needs, giving you a complete cleaning solution under one roof.
But don't just take our word for it. Our satisfied clients, many of whom are fellow busy professionals, have witnessed the positive impact of our customized house cleaning services. Their testimonials attest to the professionalism, reliability, and excellence that define Oak Bay Clean.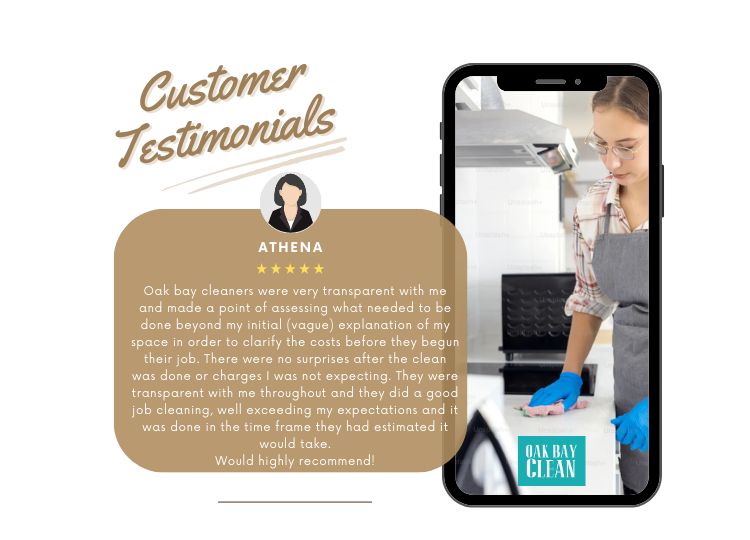 In conclusion, if you are a busy professional seeking a hassle-free and personalized house cleaning experience, Oak Bay Clean is here to be your cleaning partner. Let us take the burden of cleaning off your shoulders and provide you with a fresh and inviting home to return to every day. With our tailored solutions, you can enjoy the benefits of a pristine living space without compromising on your busy lifestyle.
Contact Oak Bay Clean today to explore how our house cleaning services can transform your Victoria home into a haven of cleanliness and tranquility, perfectly suited for your fast-paced life. Experience the convenience and quality that set us apart as the preferred choice for busy professionals like you. Let us make house cleaning a seamless and enjoyable part of your routine, leaving you with more time and energy to focus on what truly matters to you.
---

Stay Updated
We will send you info about your business