---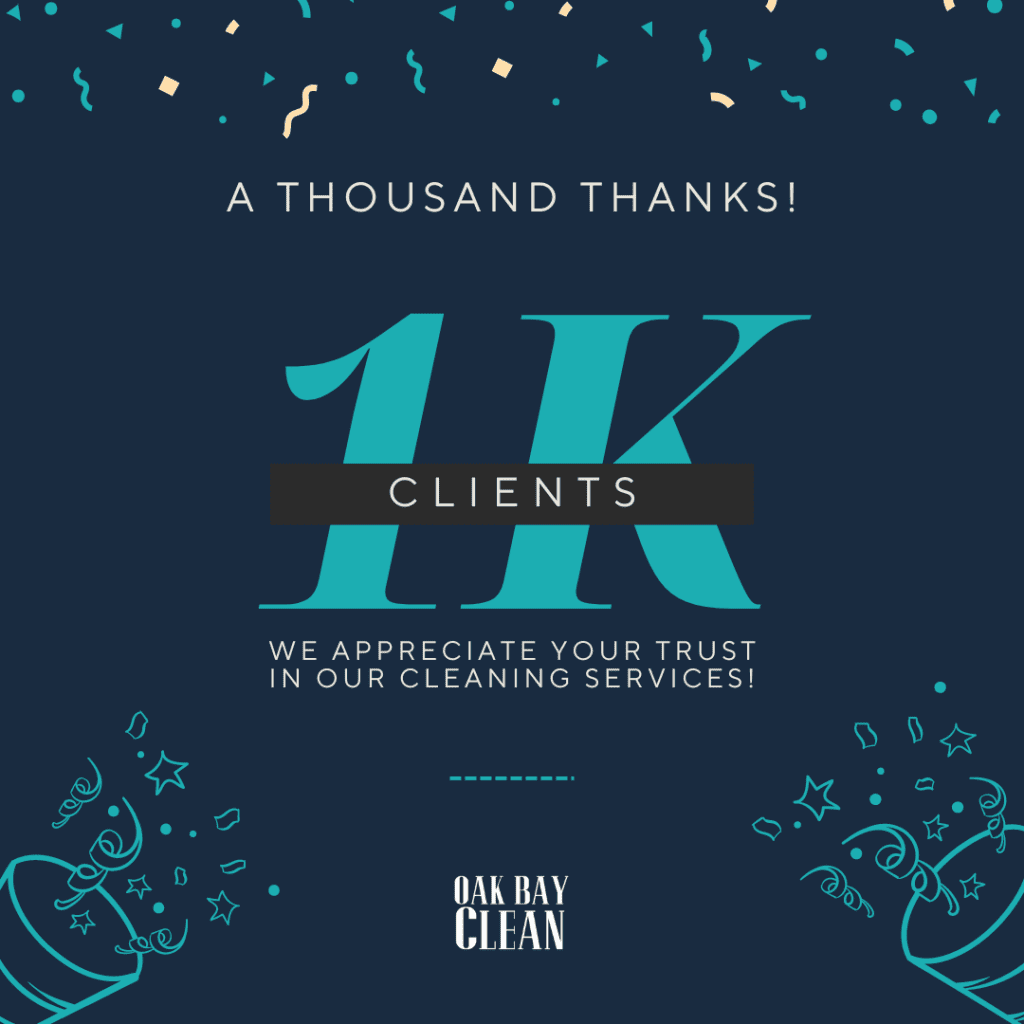 House cleaning is more than just a chore; it's a transformative experience that turns houses into homes. As Oak Bay Clean proudly celebrates the achievement of serving our 1000th client, we reflect on the remarkable journey that has led us to this significant milestone and the core values that have made us a trusted name in the cleaning industry.
A Journey of Excellence:
Since our humble start, Oak Bay Clean has redefined house cleaning with excellence, attention to detail, and a passion for creating comforting spaces. Our journey to our 1000th client has been marked by unwavering dedication, countless hours of effort, and the steadfast support of our loyal customers.
Client-Centric Approach:
Our client-centric approach is at the core of our success. Understanding unique needs drives our personalized cleaning experience. Our 1000th client embodies the trust thousands have placed in us to care for their cherished spaces.
A Team of Cleaning Enthusiasts:
At Oak Bay Clean, our dedicated team of cleaning enthusiasts ensures every home shines. We master the art of cleaning, giving each space the care it deserves.
Looking Ahead:
As we mark our 1000th client, we see this milestone as a stepping stone to a brighter future. With a wealth of success stories, we eagerly continue our journey of house cleaning excellence, refining our methods, and setting higher standards for quality and customer satisfaction.
Conclusion:
At Oak Bay Clean, our 1000th client is a testament to our dedication and the strong bonds we've formed with homeowners. As we celebrate, we're grateful to all who've entrusted us with their homes. The journey to a thousand clients has been marked by commitment and care, and we're excited for the next chapter. Thank you for being part of our story!
---

Stay Updated
We will send you info about your business